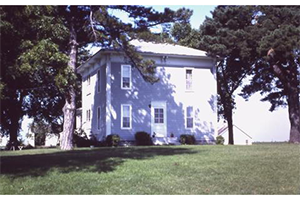 George Todd starts his construction business in Ames, Iowa. Originally called Ames Construction, it is renamed the George Todd Construction Company in 1935. The business builds wood cribbed grain elevators and feedmills throughout Iowa. George works out of his farmhouse as the company gets its start.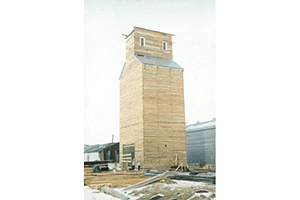 The George Todd Construction Company quickly builds a reputation for quality construction and honest business practices. The company continues to focus on wood cribbed grain elevators and feedmills, but expands its territory to include the states surrounding Iowa.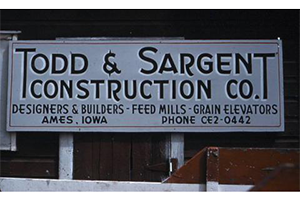 Warren Sargent moves his family from Pennsylvania to Ames, Iowa to partner with George Todd. On October 1, 1958 Todd & Sargent Construction Company is formed. Warren's background included a Civil Engineering degree from Iowa State University and several years in the steel industry.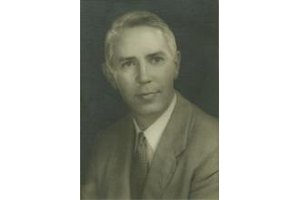 Warren directs the company into steel construction, and in 1959 the company builds its first all steel feedmill for Goodman Milling in State Center, Iowa.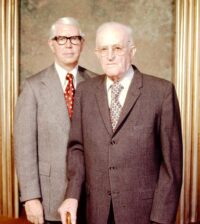 The company is incorporated in 1962 and changes its name to Todd & Sargent, Inc. As a part of this transition George sells his interest in the company to Warren; George continues to work for the company until 1969 when his health forces him to retire.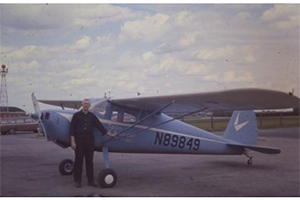 The first company airplane, a Cessna 140, is purchased in 1964. Aviation would become an important part of the company over the years to help T&S meet its clients' needs across the country. Warren, Lee, Phil, and others all flew the company plane over the years.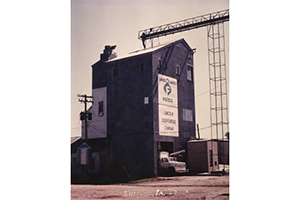 Todd & Sargent completes its last wood cribbed structure in 1966 for Farmers Coop Elevator in Lincoln, Iowa. Limited bin capacity, susceptibility to fire and termite damage, and a higher construction cost per bushel all led to the demise of new wood structures in the Midwest.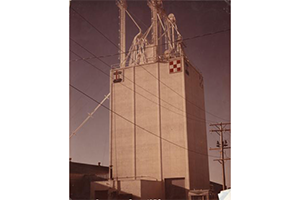 Todd & Sargent expands into slipform concrete construction in 1969 completing its first project of this type for Ceres Land Company in Sterling, Colorado. This unique construction method has remained a hallmark of the company to this day.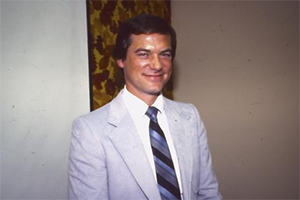 Lee Sargent joins the company full time in 1970 after graduating from Iowa State University in Civil Engineering and is named Vice President of Engineering in 1971.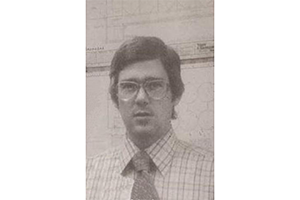 Phil Sargent joins the company in 1976. After graduating from Iowa State in Economics in 1970 Phil worked at Cargill for five years prior to moving back to Ames.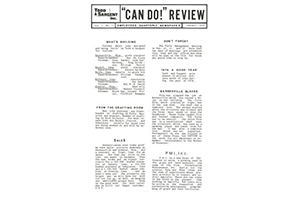 Todd & Sargent's first "CanDo" Review is published in 1977 by Jean Sargent and Becky Rippel. It consisted of two pages of typed text with no pictures or graphics, however was the beginning of our company newsletter which is still published to this day.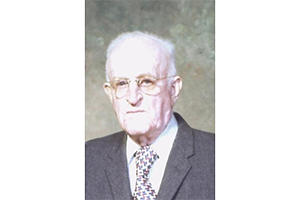 George Todd passes away in 1980 after a lengthy illness.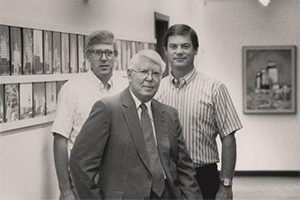 Lee Sargent is named President of the company in 1983 replacing Warren, who remained Chairman of the Board. Phil is named Executive Vice President.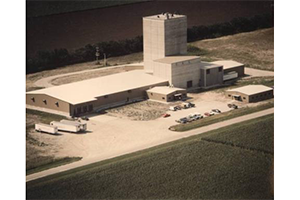 The company constructs its first pet food facility for the Iams Company in Aurora, Nebraska. This was the first of many successful pet food projects for Todd & Sargent.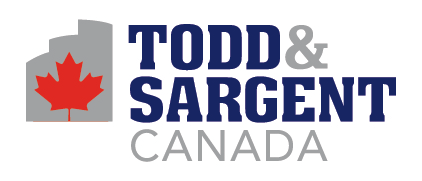 Todd & Sargent, Canada, Ltd. is founded in 1985 to serve the needs of a growing Canadian agriculture industry.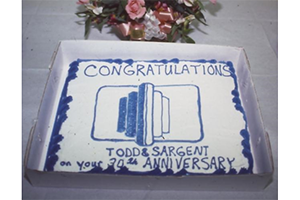 Todd & Sargent celebrates 65 years in business and 30 years under the Todd & Sargent name. In that time, the company built hundreds of grain, feed, pet food, and industrial facilities across 22 states and three Canadian provinces.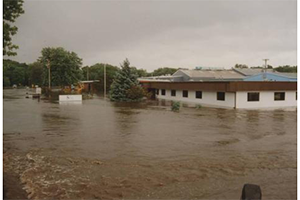 The company's home office on Arrasmith Trail is flooded in 1993 from the Skunk River in both July and August. The threat of flooding would become a recurring event over the next decade.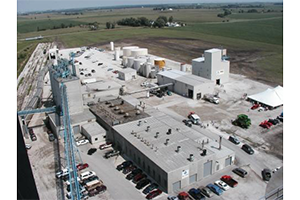 The company builds its first biodiesel production facility for long-term client West Central Coop, which evolved into a long-term partnership with Renewable Energy Group.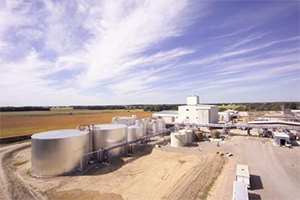 Todd & Sargent wins the 2005 ABC National Award of Excellence for the SoyMor Biodiesel Facility constructed in Glenville, Minnesota.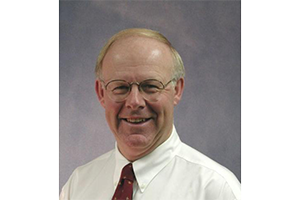 Bill Bokhoven is named President of Todd & Sargent in 2006, replacing Lee Sargent who remained Chairman of the Board and CEO.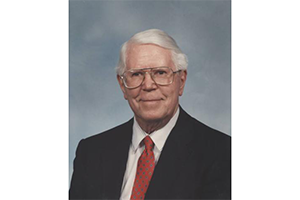 Our co-founder, Warren Sargent, passes away in 2007 at age 90. An accomplished Pole Vaulter, Engineer, Army Veteran, Entrepreneur, Pilot, Skier, Photographer, and Philanthropist—Warren is greatly missed but his legacy lives on in Todd & Sargent.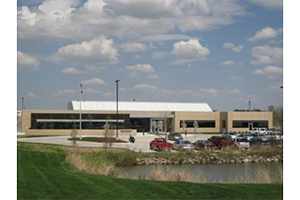 After 45 years on Arrasmith Trail, Todd & Sargent moves in 2007 into its new headquarters at 2905 SE 5th Street in Ames. This 20,680 square foot office was designed and furnished to serve the company's needs well into the future.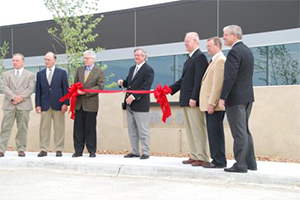 The company celebrates its 75th Anniversary in 2008, and 50 years since Warren Sargent became partners with George Todd and changed the name to Todd & Sargent. Celebrations included an open house at its headquarters in Ames.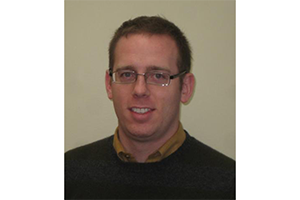 Jon Sargent joins the company as Vice President in 2010; his background includes a Finance degree from the University of Iowa, an MBA from the University of Chicago, and five years of experience in the finance industry in Chicago.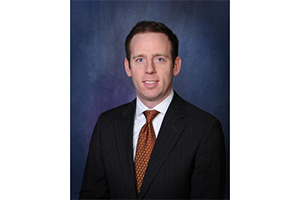 After the retirment of Bill Bokhoven, Jon is promoted on January 1 to President. He focuses on driving company values, leading our executive team, developing big picture strategy, and removing roadblocks for the organization.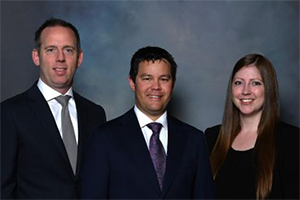 Todd & Sargent opens a new office in Winnipeg, Manitoba, which serves as the company's Canadian headquarters. The expansion allows the company to bring its breadth of industry experience into Canada to serve a wider array of industries. Rori Bouchard is named President of Todd & Sargent Canada and Lesley Whitten is named Operations Manager.